How to handle interview rejection and feedback
Rejection is part of life, but that doesn't mean it's an easy thing to face. But there are a few things to keep in mind to get through an interview rejection.
Community Coordinator, Sarah Graham, runs the UTS Peer Network and has a few pieces of advice that can help you come through the other side with poise.
So you have completed the application process, been offered an interview, completed the interview, and been turned away after the interview stage… what should you do next!? You just want to get through that door!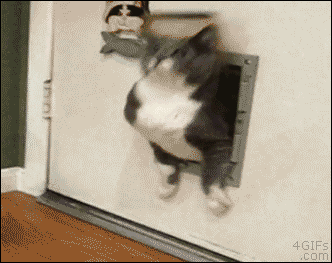 The first thing to keep in mind is that resilience is key when applying for competitive opportunities, whether paid or volunteer roles. How you behave now will likely affect your ability to participate in the group later, so it is helpful to know what is appropriate or inappropriate at this stage so you don't close any doors on yourself.  
What is appropriate after an interview rejection:
Thanking the selection panel for their time
Offering the reasons you would love to work with their opportunity or company in future
Asking for feedback on your performance
After formal written feedback is received, if you are still not sure what you could have done better, you can ask for more informal feedback in a face-to-face chat, or over the phone. This will offer you the opportunity to get candid feedback and also demonstrate your resilience.
What is professionally inappropriate, and therefore not advised, after an interview rejection:
Personal attacks on the selection panel or organisation
Statements which undermine the selection panel's process or outcome
There isn't much point arguing about the decision, as no-one is saying you weren't fantastic! It just may be that other candidates performed stronger than you in certain areas. Your energy is best spent identifying those areas and working on them to stay competitive!
The world is a smaller than we think, and you never know if someone who works at the organisation you are interacting with today may end up a potential connection – or naysayer of yours – in the future. Don't close a future door on yourself, instead use the opportunity to develop your professional skills. 
Featured image courtesy of Unsplash