International Women's Day: 4 alumni who have changed the world
Yesterday was International Women's Day, and to celebrate we thought we'd give a shout out to some of the amazing women who have graduated from UTS and have since worked in their chosen fields to make the world a better place.
From Olympians and reporters, to scientists, lawyers and beyond, UTS has a proud history of incredible alumni who have made a big impact in their industries and in the lives of those they have come into contact with. Here are just a few.
Brooke Boney (Entertainment Reporter on Nine Network's Today show)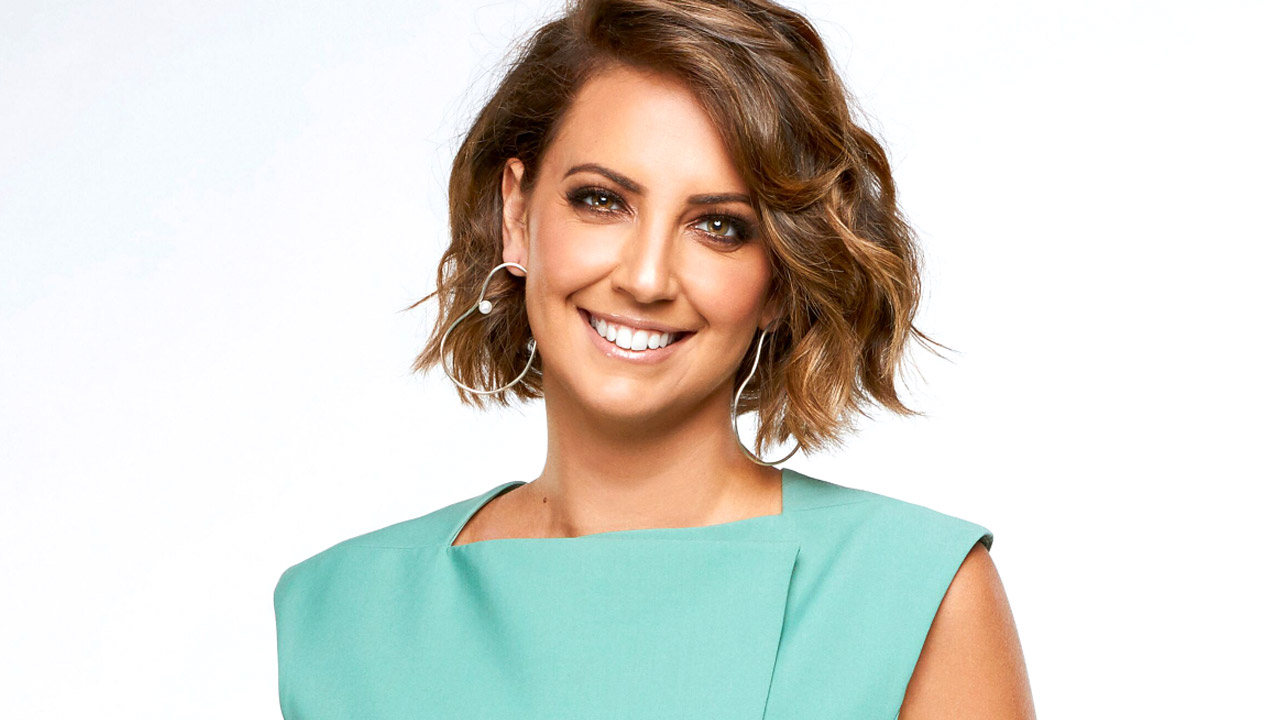 The first Indigenous person on commercial breakfast television, Boney graduated from UTS with a Bachelor of Communication (Journalism) in 2014.
While at university, Boney interned with the ABC in the afternoons, with her mornings spent producing the program Blackchat on Koori Radio before classes. Since then, she has worked as a political correspondent for NITV, before moving to radio in 2016 with Triple J. She now works as Channel Nine's Entertainment Reporter for the Today show.
As a proud Gamilaroi Gomeroi woman, Boney has written and spoken a lot about what it's like to be an Aboriginal person in Australia and is a spokesperson for the GO Foundation which supports indigenous youth through education.
What is she most proud of?
"I always stand up for what I believe in, whether that's pointing out an editorial decision that goes against my values or saying to a colleague, "Actually, when you say that , it makes me feel really uncomfortable." It takes a lot – I have to rally ot do it – because I know it's sometimes difficult for people to hear." (x)
Sarah Dale (Principal Solicitor, Refugee Advice and Casework Service (RACS))
Dale completed her Bachelor of Laws in 2011, and has since dedicated her career to supporting asylum seekers. At 27, two years after having been admitted to the bar, she worked with her organisation to appeal to the United Nations about the deportations to Nauru. What prompted this was the work she had been doing the months prior, working with more than 20 unaccompanied teenage asylum seekers on Christmas Island.
"For 18 months they'd wake up every morning, dreading that this would be the day they'd be transferred to Nauru… We were told… there was nothing we could do, but we decided there had to be an alternative." (x)
Previous to this, Dale worked with juvenile offenders during her graduate years, so was no stranger to daunting casework.
Her advice to graduates?
"Being able to switch off is such an important part of the job. The legal community is getting better at addressing mental health and burnout but we're not there yet. If we can all start recognising small things we can do to give ourselves a break, then we're going to be a healthier profession." (x)
Dr Lacey Johnson (Principal Research Scientist at the Australian Red Cross Blood Service)
Johnson completed a Bachelor of Medical Science in 2002, completing her first class honours the following year.
Her work on cryopreserved platelets is recognised throughout the world, and she now works with the Australian Red Cross Blood Service investigating new and exciting ways to manufacture and store blood components. Throughout her career thus far she has won numerous awards, including the UTS Alumni Award for Excellence for the Faculty of Science in 2015.
Her career has also encompassed teaching, as she supports the next generation of scientists and clinicians, supervises research students, and provides career mentoring for those in the field.
Her goal?
"My goal as a research scientist is to contribute to society in a positive way. That is why I love the applied research area, as you really get to see your work translated into the real world."
Liz Brett (CEO of ActivateUTS)
Brett completed an Executive Master of Business Administration 2011. Previous to this, she represented Australia in volleyball at the 2000 Sydney Olympics, having started playing the sport after seeing the Cuban women's team compete at the 1992 Olympics.
After competing, she struggled for a time.
"I hit rock bottom in 2006. I was no longer going to be part of a high-performance team, I was never going to feel the elation that I'd felt during the Olympics and it was a really tough time there was destructive behaviour… If I'd had gotten help from a respected professional, they would have said I was depressed." (x)
This struggle helped inspire her work with independent organisation, Crossing the Line, which gives athletes and coaches a safe space to get support and help.
Since then, she has also become the CEO here at ActivateUTS, the organisation that provides student health, sport and leisure within UTS. She is passionate about sport in the tertiary sector, and is a Director on the Board of Australian University Sport and a member of the International University Sports Federation Gender Equity Commission.
Featured image courtesy of Pexels
References:
By Mia Casey
Copywriter
Mia is a Sydney-based copywriter and content creator, who has run the UTS Careers Blog since its conception in 2016.
Her freelance work focuses on branding development and helping companies create a cohesive identity narrative tailored for each of their platforms.
She enjoys piña coladas and getting caught in the rain.