An extrovert trapped in an introvert's fantasy world
I've always been a person who likes to keep busy – work, life and everything in-between means my colour-coded Google calendar looks like a bag of Skittles.  I'm constantly pulled in different directions but honestly love the fast paced life I lead.
For me the toughest part of COVID-19 has been learning to slow down (and stay inside!). When the pandemic hit I felt so lucky that I could continue doing all my usual work from the safety of my home and was truly grateful for this. My daughters were home-schooling at the time which meant lunch breaks and walks together every day – a luxury we haven't had since before they started primary school!
At the start it was great. I continued to get up early, but instead of sitting on a train for over an hour I would fill the time with things I loved doing. I would go for a run along the beach, grab a socially distant coffee and make breakfast for the family – all before I needed to log on for the day. Then the novelty began to wear off and my daughters went back to school and the only person in the house was me.
Until recently I'd never really thought of myself as an extrovert. I hate public speaking, being the centre of attention or anything where I'm in front of a crowd and all eyes are on me. I've since learnt that being an extrovert doesn't necessarily mean you're attention-seeking and outgoing. An extrovert is a person who is energized by being around other people. This is the opposite of an introvert who is energized by being alone. Let me say this now: I am 150% an extrovert!
While a lot of people I know are thriving on this "new normal" – yes I see you over there quietly bragging on social media about how you've been preparing for lockdown all your life – I have been regularly annoying my family and friends trying to absorb any bit of energy I can over Zoom, Houseparty or Facetime just to stay sane.
Now that I've come to terms with all the parts of my personality that are not enjoying the less social aspects of working from home, I'm learning how to deal with it and how to make the most of the situation.
Here are my top tips to survive in this introvert's fantasy world:
Start the day by connecting with people who give you a boost. For me that's my amazing team. We catch up first thing a few times a week for a quick chat and to share our plans for the day.
Get outside – while still following restrictions of course. Fresh air and time away from your work space that is also your life space is essential. I try to schedule in a lunch time walk with a friend at least twice a week.
Turn music on as loud as you can without it being distracting. I've found having some background noise really helps me not feel so alone in the house.
Write your to-do list and tick off little things each day. The more organised and focused you are on what you need to achieve in the day the less time you have to be distracted by your thoughts.
Schedule things in that help you connect – for example phone or video calls on your lunch break or a walk with your friends after work.
If you're like me and are struggling a little to adjust and want to connect with other students online, you can join the UTS Student Careers Community on Teams to share experiences, ask questions and support other students in areas related to your career development. ActivateUTS also have a whole range of online activities you can get involved in to meet other students.
And remember, this is temporary. Soon we'll be able to leave our houses more and start to slowly return to work and uni.
I don't know about you, but I'm ready for it.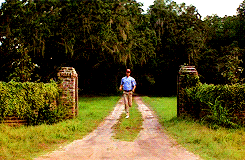 Featured image courtesy of Unsplash
Rowena Pierags
Operations Manager
Rowena has over 9 years' experience working in operations, projects and event management and is currently the Operations Manager at UTS Careers. She loves finding new ways of working smarter, not harder, and sharing these "work hacks" with the team.