5 Common Questions Students ask a Peer Career Advisor
We've all sat in a lecture or tutorial with a burning question, debating whether to pop our hand up. Suddenly, another student asks exactly what you were contemplating.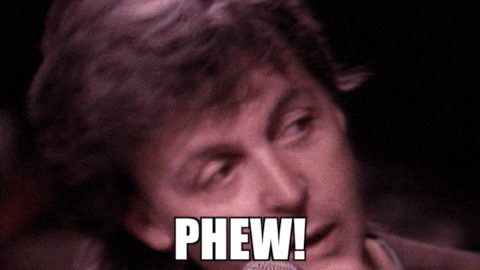 The UTS Careers office offers drop-in appointments with Peer Career Advisors. We're trained UTS Students that are here to help answer your career questions, give you tailored advice, and guide you in the right career direction. In this blog post, I am going to share 5 of the most common questions students ask a Peer Career Advisor, and their answers! 
1. Should I still apply if I do not meet all the requirements?
Yes, yes and yes! If there are only a couple of requirements that you feel you lack, do not let this deter you. Often employers collate their desired skills with the awareness that this is a dream candidate, so there is a degree of flexibility. In these situations, it is a great idea to focus on the skills that you do have and discuss their transferability to the role. It is also important to note that you will be able to acquire such skills on the job through training and experience!
In any case, there is no harm in trying!
2. I have sorted through Seek. Do other job boards exist?
There is a range of other places to conduct your job search. UTS CareerHub – "Job Opportunities" section provides a range of advertisements posted with UTS students in mind. Another avenue would be to explore more tailored job boards. UTS Careers has collated a list in our Job and Internship Search Workbook, which can be accessed here.
3. I have no idea what I want to do with my degree. What should I do?
There is no better way to decipher your interests than gaining on-the-job experience. The advantage of internships is that you can try some roles for a short period. If you find the work meaningful and enjoyable, you may want to pursue this further. If not, then at least you have determined what you do not like and can start to look for alternative career paths using the knowledge you have acquired.
If you're not ready to jump in, consider gauging potential career paths from those in your circles. You could reach out to some alumni through LinkedIn using the LinkedIn Alumni Tool, your peers, or your teachers. A comprehensive guide to the LinkedIn Alumni Tool can be found on Page 11 of our LinkedIn Workbook, which can be accessed here.
4. Should I be networking alongside my studies?
Sometimes there may be a slight disconnect between academia and practice. This is where your network comes in. Networking not only helps unveil potential employment opportunities but helps you keep pace with your industry in our ever-evolving world. Those in your field can keep you informed about the skills and experiences necessary for success. Mentoring relationships can develop, which can serve as an invaluable long-term resource for career development.
Networking helps to build up your confidence in speaking with those in your industry. Social skills are an essential part of any job, so development in a low-pressure, casual conversation will help to set you up for future employment.
It can be pretty daunting entering an event and not knowing anyone, but just remember that most of the group is in the exact same position as you and the very reason you are all there is to meet new people! In any case, if events are not your thing, then UTS has a Professional Mentoring Platform to connect with potential mentors, or LinkedIn is just the place to start building.
5. Can I use the same cover letter for every job application?
Going the extra mile to customise your cover letter demonstrates your commitment to the job. You won't necessarily have to start fresh each time, but your application will stand out if you tweak a template to show:
why you are the perfect fit,
what sparked your interest in the role, and
how your skills align with the job requirements.
You are essentially painting a picture for the hiring manager, which allows them to visualise you in their company.
If your question hasn't been answered here, feel free to book or drop in for an Express Appointment with UTS Careers.
See you soon!
Featured image courtesy of Pexels
Jorgia Findanis
Peer Career Advisor
Jorgia is a Bachelor of Economics/Bachelor of Laws student who is currently working at UTS Careers as a Peer Career Advisor. She loves offering guidance on all student recruitment needs and the diversity of student questions.