Taking the time to reflect, sit with our thoughts and plan our next steps can be daunting.  We all need support and mentorship during our career journey and who better to turn to than RuPaul for advice?
Sometimes reality strikes and your career plans might not be working out. Sounds to me like you might need a Career Action Plan.  Whether you are starting from scratch, or focusing on a particular step in your career progression, you can access useful resources, complete activities, and record your progress via this personalised tool.
If you can't love yourself, how the hell are you gonna love somebody else?
With greater self-awareness you are able to make more educated decisions, better articulate your strengths in an interview, and identify areas where you would like to improve.  
We often find it hard to articulate who we are; you might need to develop and practice your 'elevator pitch'.  An elevator pitch is a short (usually a minute or less) speech that draws people in and tells them about your work, your goals, and your interests – essential for any networking opportunity and perfect for your LinkedIn profile. 
Find some tips we prepared as part of our Curly Careers Question series here.
I can't wait to see how this turns out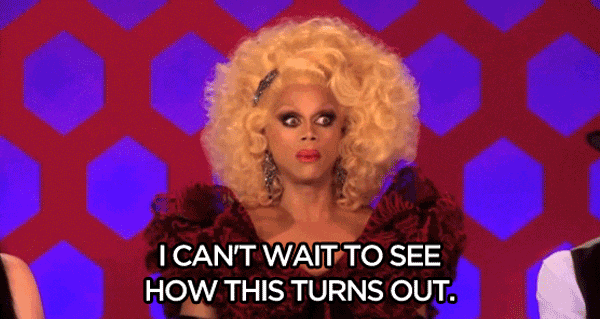 Need some advice on your resume? The Careers team love helping students make their resumes pop! Not only can you book in to our UTS Careers Virtual Drop-in , if you need support out of hours why not consider our online resume review tool, Rate My Resume?  You can submit any day, any time, up to 10 times per year. Plus, by uploading your resume, you'll receive instant feedback on what you've done well and what you could do better. 
Manual labour is not my thing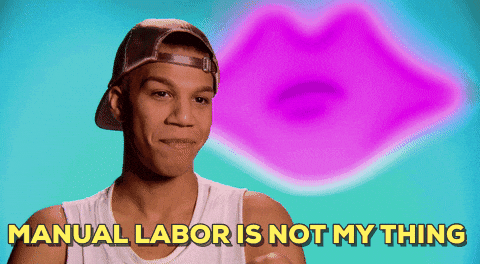 Don't be disheartened if you don't land your dream job straight away. Often what we experience along the way can enhance our employability down the track.  Think all those hours working in a café, bar, fast food restaurant, retail outlet or call centre are not adding to your skillset? 
Tempted to: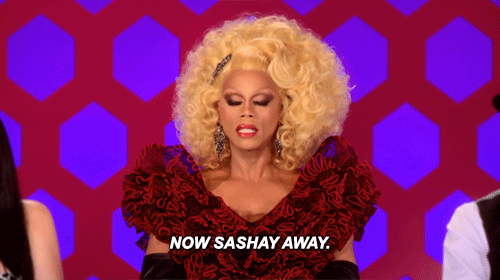 No,
These type of roles are exactly what most employers want to see.  Did you know that the top three skills employers look for from graduates are communication, teamwork and interpersonal skills?  These type of roles provide the soft skills most employers are looking for. 
I'm not going to panic because I don't do that anymore.  It's going to be OK.
Sometimes we will experience set-backs.  Ready to get some industry relevant experience but nothing available right now?  Build your skillset with a virtual work experience.  Take a look at InsideSherpa and check out the UTS Careers internship site for some fantastic resources to enhance your search.
The library is open, because reading is what? Fundamental, darling! The UTS Library is not just a perfect place to study you can also use it to develop your research skills.  Take the time to do your homework on those organisations you want to work for by following them on LinkedIn and exploring their company websites.  It's a simple way to make you stand out from the crowd. According to the AAGE (Australian Association for Graduate Employers) statistics for 2020, during the application and selection process the number onething employers find graduates lack is understanding of the organisation.  Don't let that be you. 
The time has come for you to lip sync for your life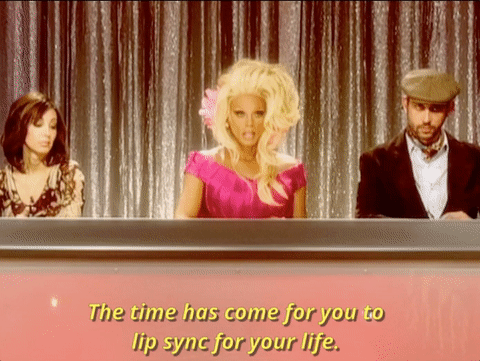 You've searched UTS CareerHub, found the role, perfected your resume, completed your company research and submitted the application on time.   You then receive an email from the employer inviting you to an interview – online!  You've never done one before and you're not sure what to expect. 
UTS Careers has got you covered with our online Video Interview Practice Tool, helping you to strengthen your video interview experience, improve your video interview skills via the Vieple video recruitment platform.  Practise an interview as many times as you like, or alternatively submit an interview for review by one of our UTS Careers staff members. 
Treat this as your 'RuPaul toolkit' that you dip in and out of to run your own race.  Good luck!
Featured image courtesy of itl.cat
By Kaye Carr
Business Development Officer
A Sydney-based Business Development Officer currently working at UTS Careers, Kaye has over 20 years' experience in sales, recruitment, account management and business development. She loves engaging with employers to create as many quality opportunities as possible for UTS students.