A Short Chat with UTS Careers' Wonder Women: The Business Development Team
In the spirit of International Women's Day, and to celebrate UTS being recognized as Employer of Choice for Gender by the Workplace Gender Equality Agency (WGEA), we sat down with (and when we say 'sat down with' we mean chased around campus) our very busy, all female Business Development Team: Kat, Dom, Cerys, Chandani, and Kaye.
The Business Developoment Team work with industry to get more opportunities for you on campus and more jobs for you on CareerHub. They're the key to getting industry on campus and connecting with UTS students.
So what do you do when you're surrounded by powerhouse women? You ask them for advice, and then you share it!
Let's dive right in: which women do you look up to?
Dom: My Mum! And my old bosses, I have learnt so much from all the female bosses I have had. The women I have worked with have encouraged me and helped to get me where I am today. Oh, and Serena Williams, she is just fabulous!
Kaye: (Agreeing with Dom) Yes, she is just ballsy!
Chandani: Definitely my Mum, she is my best friend and my inspiration. Also I have a big crush on a Bollywood actress, Deepika Padukone, I love her personality and she's a very talented actress.
Kat: Jacinta Ardern, and I'd say my sister.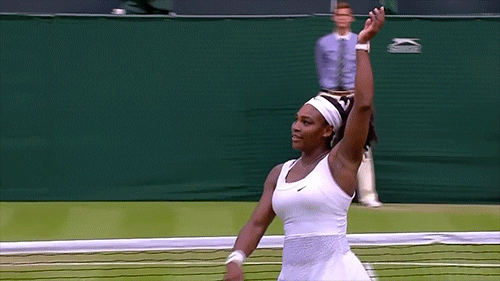 What career advice would you give your 18-year-old self?
Dom: Basically don't worry, you're going to make mistakes so don't sweat the small stuff. Don't spend your twenties worrying.
Kaye: It's ok to change paths.  Do what you want to do, not what you think you should do.
Cerys: I wish I travelled earlier than I did. Don't always be a 'yes' person – boundaries are okay.
Chandani: Grab any opportunity come along your way. It's okay to start with any retail jobs.
What skills do you feel really helped you get to where you are today?
Kaye: Tenacity – not giving up when things don't quite go to plan. There's always an alternative route to the destination. 
Kat: Courage – to take on tasks, projects and roles that I didn't think I was qualified for or had enough knowledge about. I'm continually reminding myself that colleagues, family and friends want me to succeed and are willing to help me do it. 
Chandani: Time management – managing myself is one of the key success for me to complete my projects and meeting the deadline. Allocating time for each project, planning, scheduling, and using some tools like OneNote has always helped me multitasking and completing my task on time.