Welcome to the new decade! To celebrate (and help you get a head start on those 10 year plans), here are some words of wisdom to help you achieve success this year.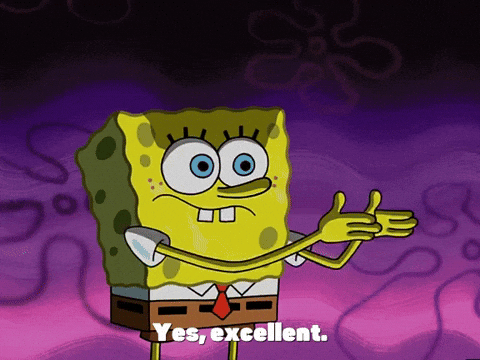 1. 
Extracurricular activities are a great idea while you study, and can help you make friends and discover new career pathways. Submit your work to competitions, showcases, or magazines.
2.
Get an internship while you study – it's the best thing you can do to help your career post-graduation, and lets you explore your field in real life.
3.
Your mental health is important – make time for yourself, and get to know the services you have available to you.
4.
As a UTS student you have access to LinkedIn Learning, which lets you build your skills wherever you are (so long as you have a computer and internet connection). Work through some of the training in your spare time, and you'll be bulking out the skills section of your resume in no time!
5.
Follow your uni, faculty, careers unit (*wink*), workplace, and industry leaders on social media – you never know what competitions, opportunities, and news you can learn about.
6.
Get active on LinkedIn to build your professional reputation. Share articles, comment on posts, and write content important to you and your field.
7.
If you meet someone you get along with who happens to work in your industry, add them on LinkedIn on the spot to avoid needing to stalk them on social media later.
8.
In your notes app, keep track of the skills/experiences you build throughout the year to make resume writing easier.
9.
Invest in at least one work appropriate outfit for any out-of-the-blue opportunities that come your way. (Or, hire one!)
10.
Developing your work/life balance can begin at uni before you even have a job. It's all about time management – if you can balance your studies, social life, internships etc. then you're well on your way.
11.
Join a club or society to get the inside scoop on industry events, build your professional network, and pad out your resume.
12.
Make sure your social media privacy settings are all updated so you can avoid the awkwardness of your boss seeing the embarrassing baby pics your grandma shares on your birthday (or something worse).
13.
Most jobs aren't advertised on a jobs board, so expanding your professional network while studying is a good idea to discover new opportunities.
14.
Networking doesn't have to be difficult – it can be as easy as chatting at a party, saying hi to a new person in class, or giving a simple compliment on insta.
15.
Passion projects are a great way to expand your skillset, allow you to revel in your passions, and help develop your creativity.
16.
Get a nicely lit, high quality photo of yourself for LinkedIn (your school photo or a selfie from last Saturday's night out won't quite cut it). Our Drop-in service has a LinkedIn photo booth to help you out.
17.
If you're in a creative field, set up a portfolio early on to start recording your work. Even if it's just an insta account at first. Take pics of your work, make notes on your process, and share regularly.
18.
Research a company before an interview or networking event for easy talking points.
19.
Update your LinkedIn throughout the year – it saves you struggling to remember dates and skills when you go to update your CV (trust, you'll forget details like start dates if you don't have them written down somewhere)
20.
Being a student often gives you discounts for conferences/workshops/events – take advantage of it!
Featured image courtesy of Unsplash
By Mia Casey
Copywriter
Mia is a Sydney-based copywriter and content creator, who ran the UTS Careers Blog for five years since its conception in 2016.
Her freelance work focuses on branding development and helping companies create a cohesive identity narrative tailored for each of their platforms.
She enjoys piña coladas and getting caught in the rain.